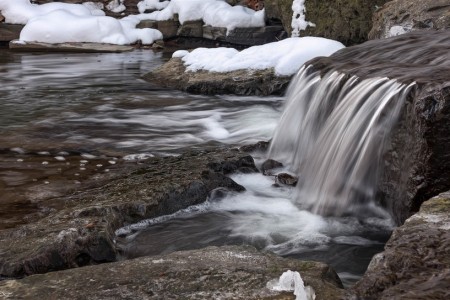 Water – the lifeblood of the $5-trillion food industry – is slowly gaining notice among companies and investors in this sector. Food and agriculture use the single largest share of the world's freshwater resources, making water-associated risk a critical concern for production and profitability. A key 2017 report by Ceres highlighted the industry's water risks while identifying how investors can push companies toward better water-management strategies.
"Feeding Ourselves Thirsty: Tracking Food Company Progress toward a Water-Smart Future" analyzed how 42 major food and beverage companies are addressing water risk. The report builds upon 2015 studies to assess individual and collective progress in four categories: packaged food, beverages, agricultural products, and meat. The agricultural products include grains, nuts and produce.
The report's findings showed water-risk-management scores have improved by an average 10 percent over the past two years. In general, water has also become more integrated into business strategy and corporate governance.
Yet within the sector, meat and agricultural products continue to lag behind food and beverages, the report said. 85 percent of companies cited water as a material risk in financial filings. An estimated $459 billion appears to be at risk due to water scarcity. Meanwhile, $198 billion is considered subject to the effects of climate change on crop production. Water remains widely undervalued throughout the industry.
What Is Water Risk?
The Ceres report said that the five top drivers of water risk are climate change, growing demand, weak regulations, failing infrastructure, and environmental pollution. With agriculture accounting for roughly 70 percent of global freshwater withdrawal, these factors pose serious material risk to food companies' financial performance.
"The reality is that every single product you buy has water in it," said Eliza Roberts, a senior manager of Ceres's water team and coauthor of the report. "The global food sector – the biggest user and polluter of water resources – faces profound water challenges and financial risks, [which makes] smart water management a business imperative like never before."
Drought conditions and unstable precipitation are affecting corporate bottom lines. Producers face rising input costs, supply disruptions, and hydroelectricity expenses.
Companies such as Nestlé, the highest performer in Ceres's scoring, have worked to integrate water risk via shadow pricing and board oversight. Still, wastewater-discharge standards and supply-chain risks remain largely unaddressed.
How Are Investors Getting Involved?
Ceres is not alone in sounding the alarm. World Economic Forum's "Global Risk Report" has consistently cited water crises as a top-five risk in terms of global economic impact. Investors are taking notice.
Following Ceres's initial 2015 report, which identified meat companies as key laggards in water risk management, Hurricane Matthew caused flooding of manure lagoons that killed over two million livestock animals.
A group of investors with a collective $1 trillion in assets - all members of the Ceres investor network - issued joint letters to four of the meat industry's largest producers, pressing the companies to address the water-related risk associated with feeding, slaughtering and processing livestock.
Roberts said she sees this kind of engagement echoed in the growth of Ceres's Investor Water Hub. This working group of institutional investors that has grown from 8 to over 100 members since its formation a year and a half ago.
"In the past, investors have primarily focused on climate risk, but they're increasingly recognizing the risk that water poses specifically to food companies," Roberts said. "They're asking more questions on earnings calls, they're focusing more on water in dialogues… We're also seeing an increase in the number of resolutions filed that are linked to water."
Roberts pointed to Netherlands-based ACTIAM as an example of an investor leading the way in addressing water risk. In an effort to further the United Nations Sustainable Development Goals, the firm has committed to a target of water-neutrality for its $64-billion portfolio by 2030.
Maxime Molenaar, responsible investment officer at ACTIAM, said that unlike previous carbon-reduction targets, water requires more locally integrated strategies. "It seems like you have a common indicator - which is water - but it is really dependent on the local setting. We couldn't just say, 'We should have a water-reduction target.'"
Instead, ACTIAM has focused on setting goals regionally. Priorities can range from scarcity to flooding to pollution, depending on context.
"I think our biggest lesson learned is that you can take some of the approaches of climate strategy, but water is a much more local risk," Molenaar said. Her advice to other investors? "Find a way that you can integrate that locality of the issue into your strategy."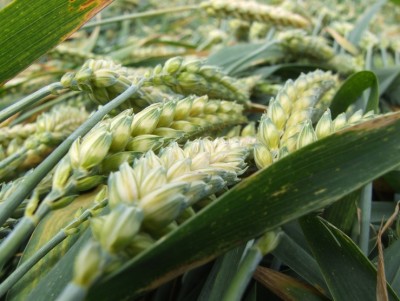 Addressing Risk at the Local Level
Matt Howard, director of the Alliance for Water Stewardship North America, said local solutions are important. He said the food and beverage industry's complex global supply chains are one key challenge.
"The first primary risk is that addressing issues in the supply chain can be out of the control of the food companies themselves," Howard said. "They need to partner directly with growers and suppliers to make these changes."
Water risk may be gaining attention on Wall Street, but Howard also emphasized the need for action at the farm level. By shifting local financing to incentivize conservation practices, local investors can protect freshwater resources and improve corporate supply chains at the source.
"An additional area where we need to see investor pressure is at the regional scale, when it comes to local banks that are underwriting loans to agricultural producers," Howard said.
Finding What Comes Next
Many investment firms like ACTIAM have taken to platforms such as (Principles for Responsible Investment) to push for better disclosure and agricultural supply chain engagement. Similarly, Ceres's Investor Water Toolkit provides open resources to help investors evaluate the risks in their portfolios and integrate water into their decision-making processes.
Roberts said Ceres will also publish another update to the report in 2019 to track progress and identify where gaps remain. "There is a tremendous opportunity for food companies to be a part of the solution and play a powerful and constructive role in protecting freshwater resources for future generations."
To comment on this article, please post in our LinkedIn group, contact us on Twitter, or use our contact form.