In Brief
Millions to billions of dollars will flow from 2022's federal legislation to conservation organizations. Then what happens? 
Professionals who manage open space face a series of hurdles and obstacles to earn this capital and use it productively. 
The second session of the Conservation Finance Learning Lab broke down tactics for making the most of a watershed moment.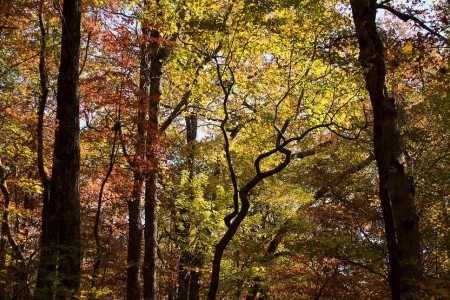 On January 10, 2023, conservation finance professionals across the United States logged into the second Learning Lab hosted by Highstead and the Conservation Finance Network. The session  highlighted federal funding opportunities available to the conservation community. "The available level of funding does not have recent precedent," said Leigh Whelpton, Executive Director of the Conservation Finance Network. This windfall of potential funding is certainly beneficial to practitioners, who often rely on initial government support to attract private investors.
Panelists spoke about the billions of dollars soon to flow through states from recent federal laws including the $370 billion Inflation Reduction Act. Timothy Male, the Executive Director of the Environmental Policy Innovation Center, discussed practitioners' strategies. To navigate the sometimes "baffling" range of rules and schedules, Male said, organizations should "only be expert on what [they] already spend a lot of time on." Without that coordination, he warned: "Most likely we prove we're not up to the task and we can't figure out how to spend this much money in five years." The universe of consultants and online tools, he continued, exists to support sound decisions about which grants to apply for and which programs to tap. "When we have more money, we need to figure out how to share and subdivide," he said, "and we have to figure out how to get the money spent faster."
In that context, Male advised listeners to find ways to set up multi year projects that could reapply for funding with relative speed. He also pointed towards EPIC's Funding Navigator, a program that uses technical assistance, research, and policy reform work to, according to its website, "ensure more communities benefit from critical investments in safe and climate-resilient drinking water, lead service line replacement, wastewater treatment, and stormwater management."
The next speaker also suggested that federal agencies were thinking broadly. Kari Cohen, the USDA Natural Resources Conservation Serviceʻs Projects Branch Chief, encouraged stakeholders to apply ambitiously for "just about anything" the government agency sees in its purview, including drought mitigation. He noted that his shop will soon be disbursing some $5 billion, more than the normal allocation from the Farm Bills, and has $250 million in hand already from the new legislation.
He encouraged land trusts,  and nonprofits to consider USDAʻs Regional Conservation Partnership Program (RCPP) and its Conservation Innovation Grants (CIG) program. Both programs have a history of funding progressive conservation programs, including pay-for-performance projects. Cohen noted that group leaders would do well to build trusting relationships with state conservation staff for support in their proposals.
Next, Shelby Semmes, the Trust for Public Land's Vice President for New England, encouraged attendees to think big and "chase the opportunities that have long been on the horizon." She emphasized the need to close outdoor equity gaps, noting that one in five kids in her jurisdiction can't find access to outdoor space. She also said that a third of regional schools lack walkable open space, and nearly three -quarters of the region's trails sit on private land.
Looking at that deficit, Semmes said, her group has committed to multi-year projects. It is conserving several miles of frontage on Otter Creek in central Vermont, with new financial partners including the state wildlife agency. The Trust for Public Land will also  acquire almost 31,000 acres in Maine "with a to-be-determined game plan," using debt and program-related investments from foundations to "bridge the moment in time and future funding flows we fundamentally believe will support action down the line."
The Learning Lab aims to help organizations of all sizes share ideas and turn them into action. Its next installment, "The Art and Science of Borrowing Money: Bridge Loans and State Revolving Funds," will take place February 14, 2023, at 2 pm ET. Register here for the free webinar.